Workshop with Joseph Zbukvic, day 4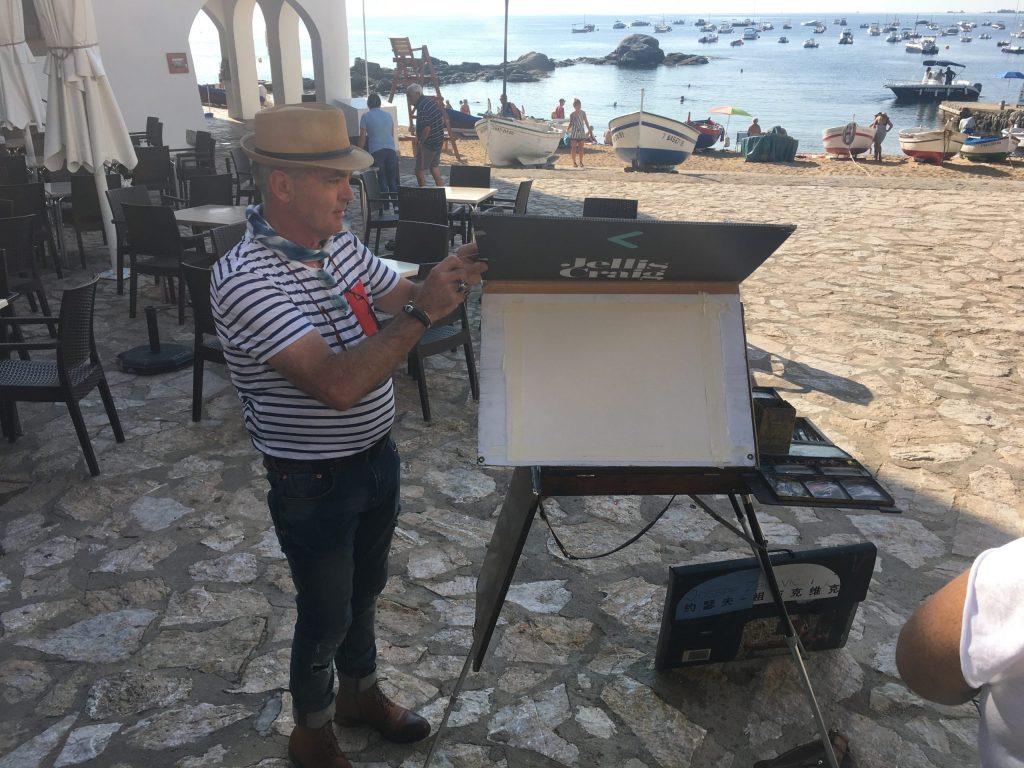 Today we went by bus to Calella de Palafrugell. We went down to the beach. Joseph warned us about painting in the sun. It looks good when you paint, but when you see the picture at home, it will be way too dark. He unfolded his board, put a piece of iron wire there as support and got a small roof against the sun. Very clever.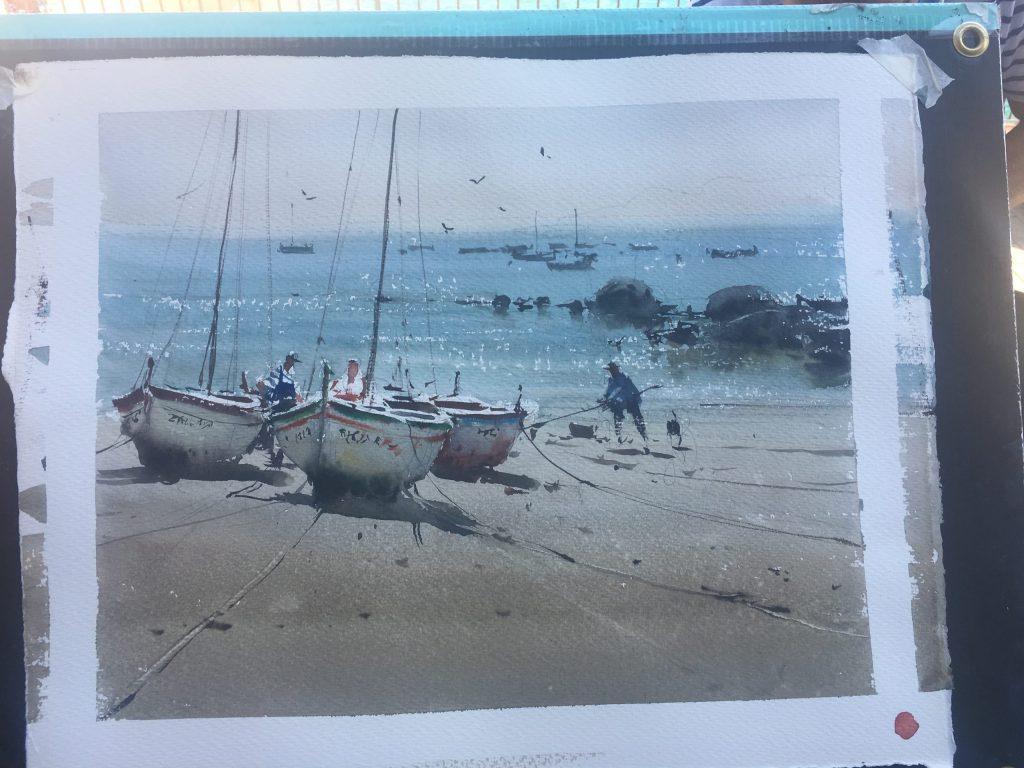 He painted the beach with boats both in the sea and on land. He was careful with one of the boats that was swaying. Joseph said that if you make one boat look good, the others will look good too. The boats on the beach were white, but the surface is in shadow, if you look closely you will see that they are much darker compared to the sunlit sand. It was interesting to see how careful Joseph was with the shadow.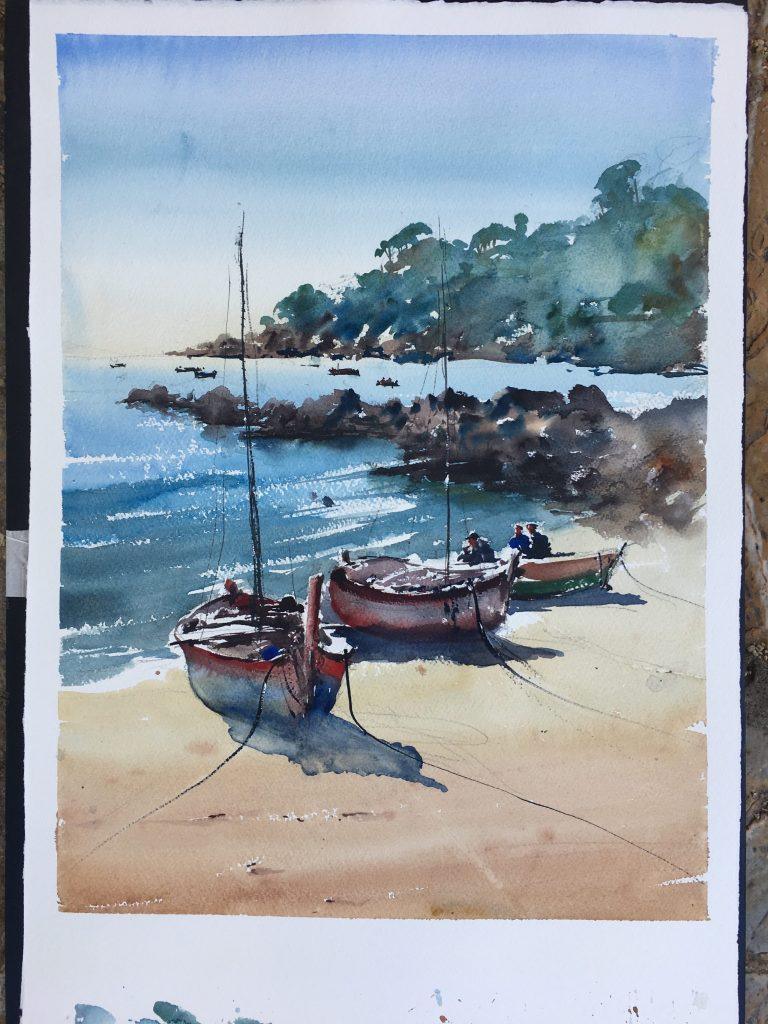 We all painted a similar motif. Joseph thought my nearest boat was too small. I immediately drew it bigger, it turned out much better.
After lunch, Joseph demoed another beach, with people on the beach, trees and houses in the background. Making many buildings that are close together is very difficult. Here Joseph showed his skill. He managed it very well. There wasn't much time for us to paint (as some of us chose to bathe first). The water and the trees turned out okay for me, but the houses just became a mess of colors.