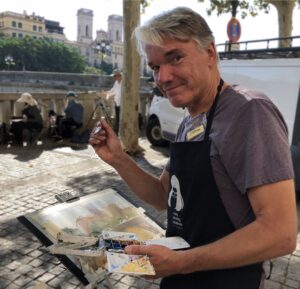 My main interest has always been drawing and painting. When I was a kid my father bought a Super8 camera and I made animated films, both with puppets and drawings. A cartoon was "Linkan" who went fishing. I remember the lure dangled at the rod tip when Linkan wandered toward the lake in the short film. After several hundreds of drawings I got tired and the film ended abruptly with a big fish eating the happy fisherman.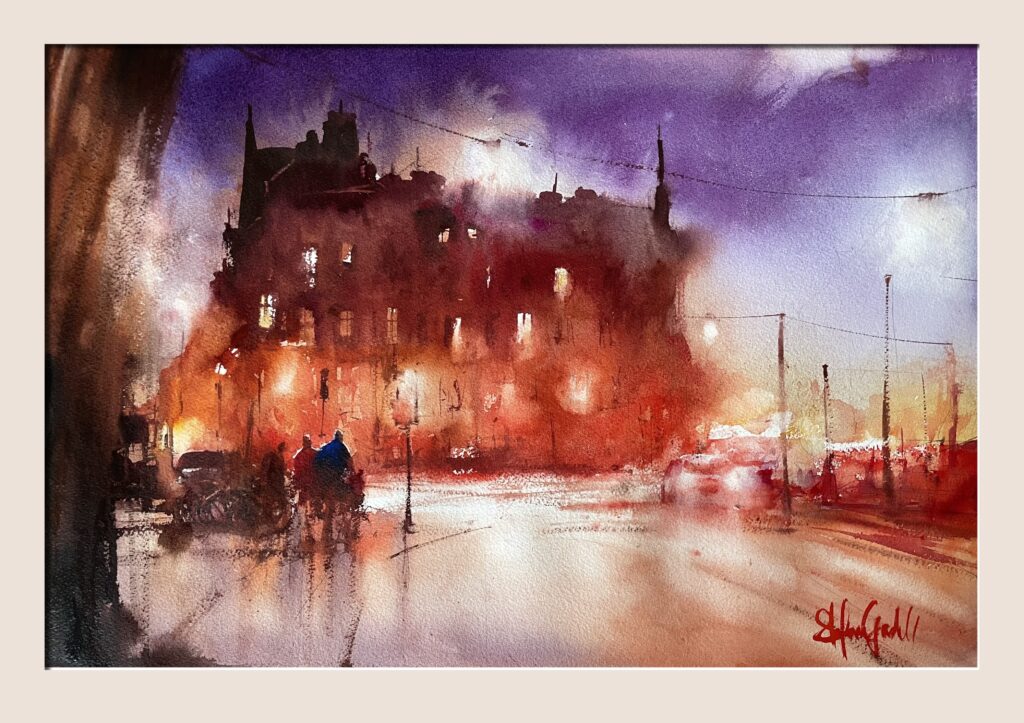 ABF Art School was my first art school. After that I studied Art Teaching since it fitted well with my interests. I worked as an Art Teacher in Linköping and Uppsala.
After many years teaching it was time for something completely different. 2010, me and my wife Margaretha started a guesthouse in Malta, we called the place "Blå Dörren" (The Blue Door). In Malta, I also taught drawing and watercolor. It was many nice years, but now we have moved to Algarve doing the winter and I work as a full-time watercolor artist. I also hold workshops in watercolor, mostly in Stockholm, but also in Albufeira, Portugal.
When I'm in Algarve I paint nature and cityscapes from Algarve. In the summer, when I'm in Sweden I paint mostly Swedish cityscapes. I try to simplify as much as possible in my paintings. My watercolors should be light and airy, so you can see every brush stroke I made. Hope you like my watercolors as much as I like to paint them?
"The more real you get, the more unreal the world gets."
-John Lennon
Joseph Zbukvic, Alvaro Castagnet, Marc Folly and Roberto Zangarelli are some of my favourites doing watercolor, I think they are incredibly talented and inspiring.
Browse happily around my site and look at my drawings and watercolors.
You are of course welcome to visit my exhibitions. I usually keep at least twice exhibitions a year.
/Stefan Gadnell
Watercolor Artist
Watercolors at my studio:
www.konst.se/gadnell
Free watercolor courses and videos:
https://www.youtube.com/c/StefanGadnell
Here is a link to my FaceBook-page:
https://www.facebook.com/stefan.gadnell
Watercolor requires you to accept and be able to live with your mistakes
….all that is needed are confident brushstrokes.
Stefan Gadnell