ALVARO CASTAGNET In JÖNKÖPING
This summer we were invited to participate in a workshop in Jönköping with Alvaro Castagnet, fantastic, isn't it, in Jönköping!! At first we thought it was a joke, but, no, he was going to hold a workshop there for two days. Julie Karlsson had arranged this in Folkuniversitet's premises. My wife Margaretha and I thought it was exciting, and signed up.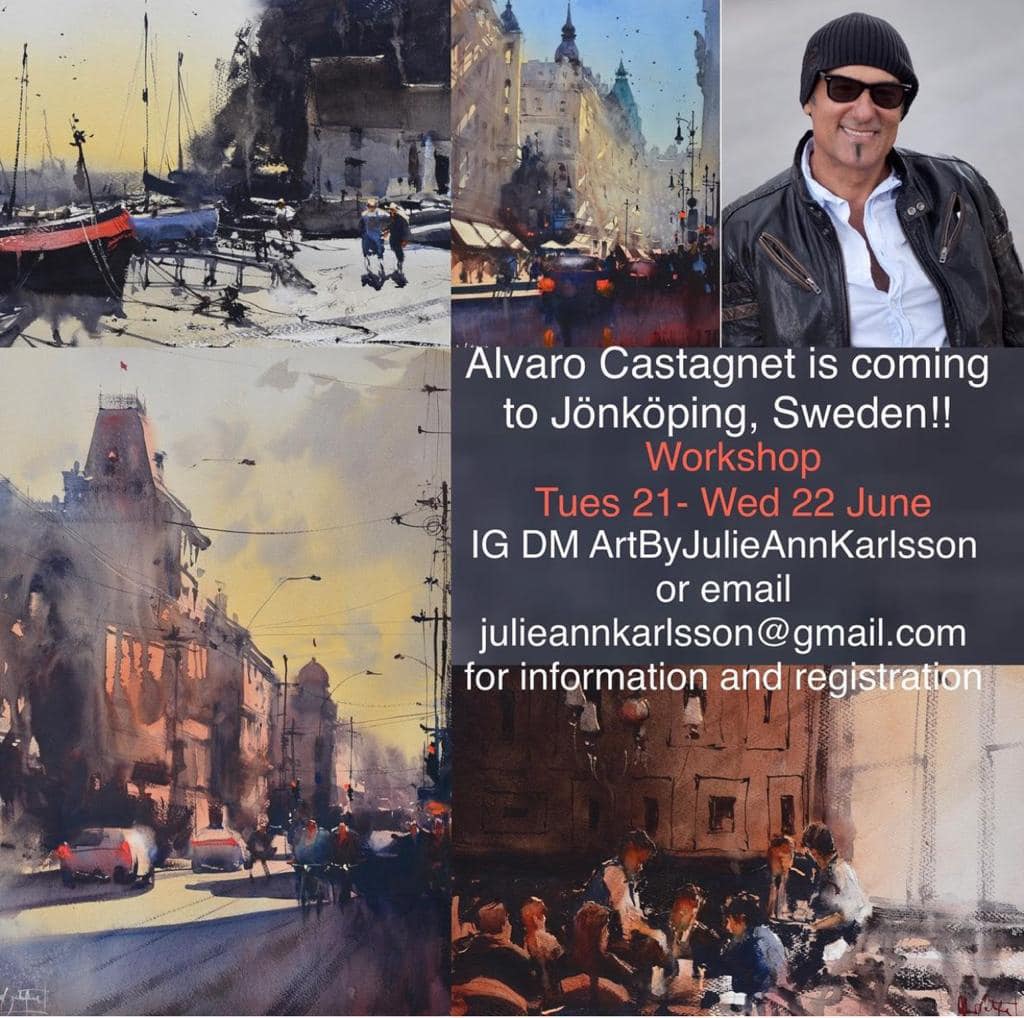 We gathered in Folkuniveristet's premises, there were twenty of us, all enthusiastic about painting with Alvaro for two days. First a little talk and then he played a Jönköping motif. A picture he took the day before depicting a street corner with Konditori Bernard.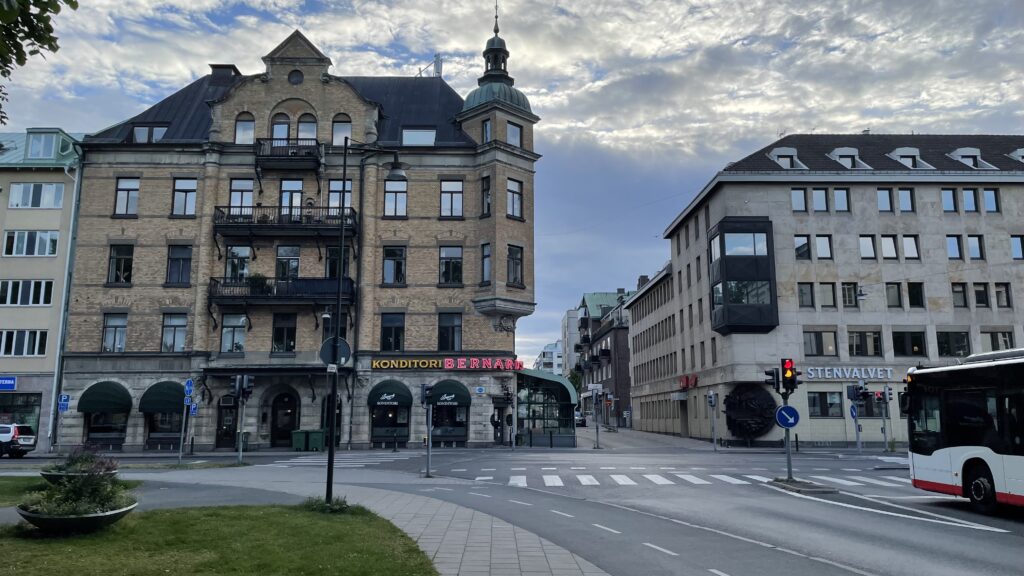 First, Alvaro sketched, then a layer of paint over the entire image, wet-on-wet. Soft and nice, let everything flow together.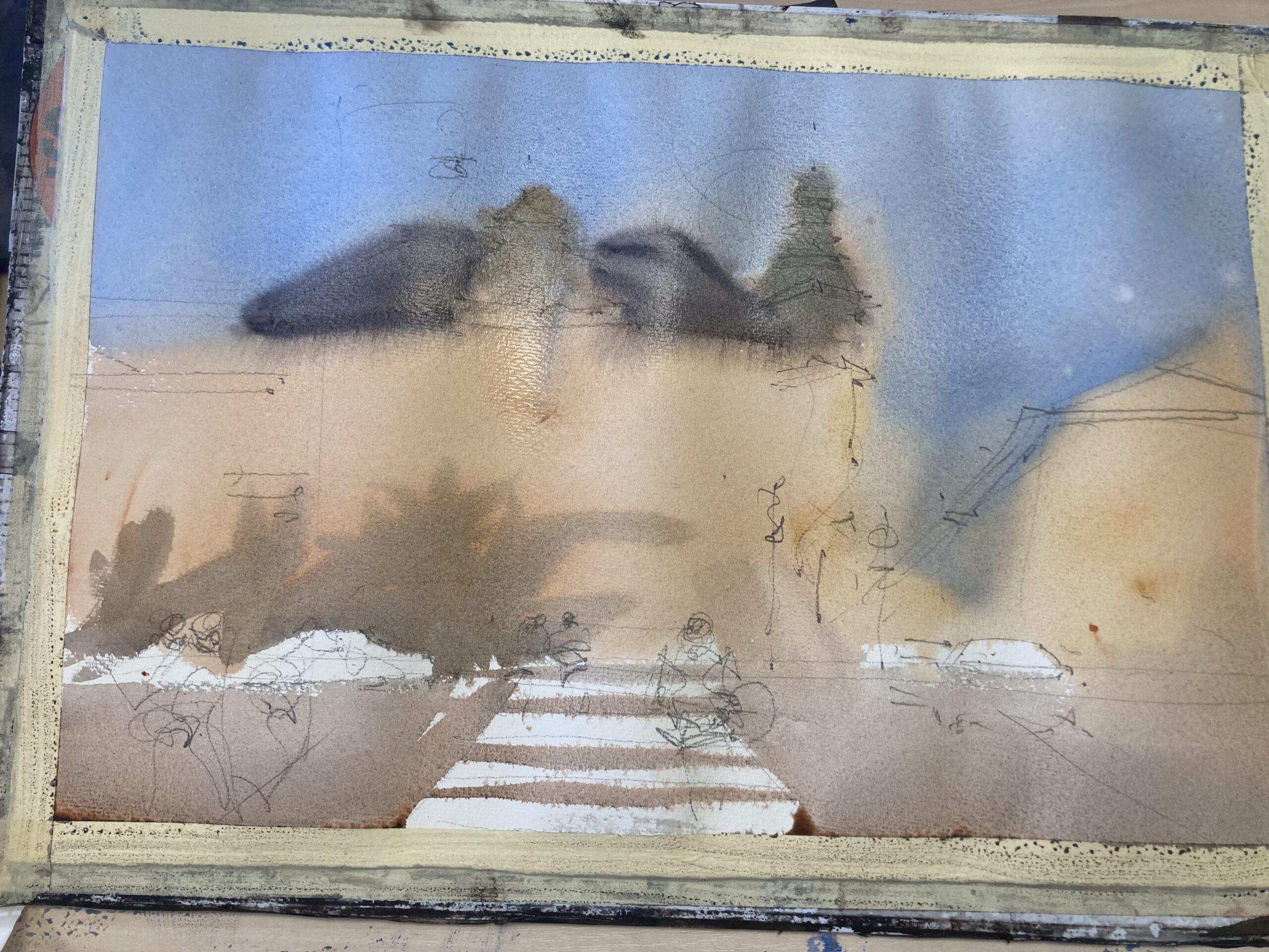 Then he let it dry to paint a typical Alvaro picture. It was more Paris than Jönköping, I think, but very good.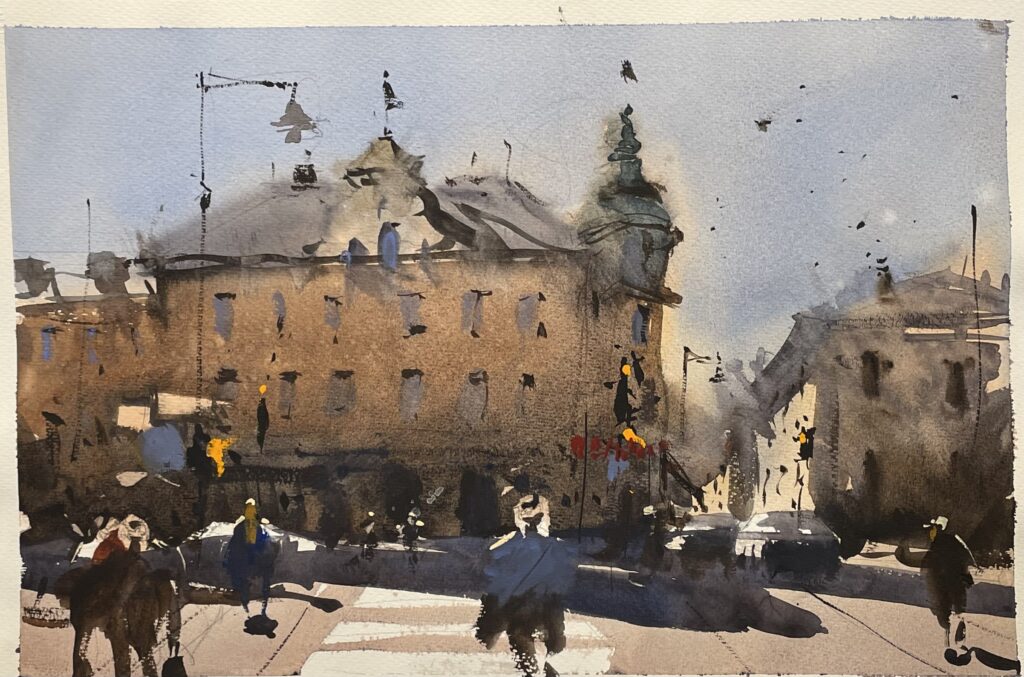 Then everyone had to try to paint the same picture. This is how mine turned out, and I didn't manage to capture Jönköping in it either, maybe because you were influenced by Alvaro's demonstration before?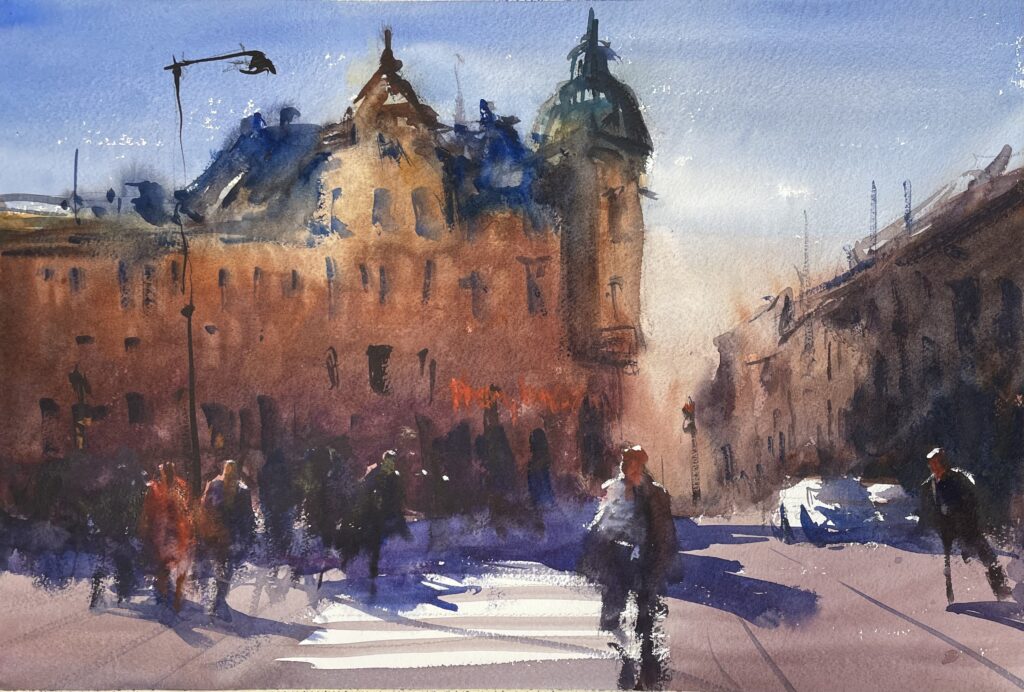 Then it was lunch and we hiked in a warm and sunny Jönköping. We tried to get towards the water but it proved difficult, a railway blocked all access. Finally we found a railroad crossing and were able to approach the water. A number of restaurants and bars gathered on a pier out into Lake Vättern. People everywhere, good food, good beer. Jönköping is a nice city, but why place the railway on prime land and block access to the beach?
After lunch it was once again time for a demo. We wanted Alvaro to paint outside and he finally agreed. But first a demo inside. This time a Paris motif.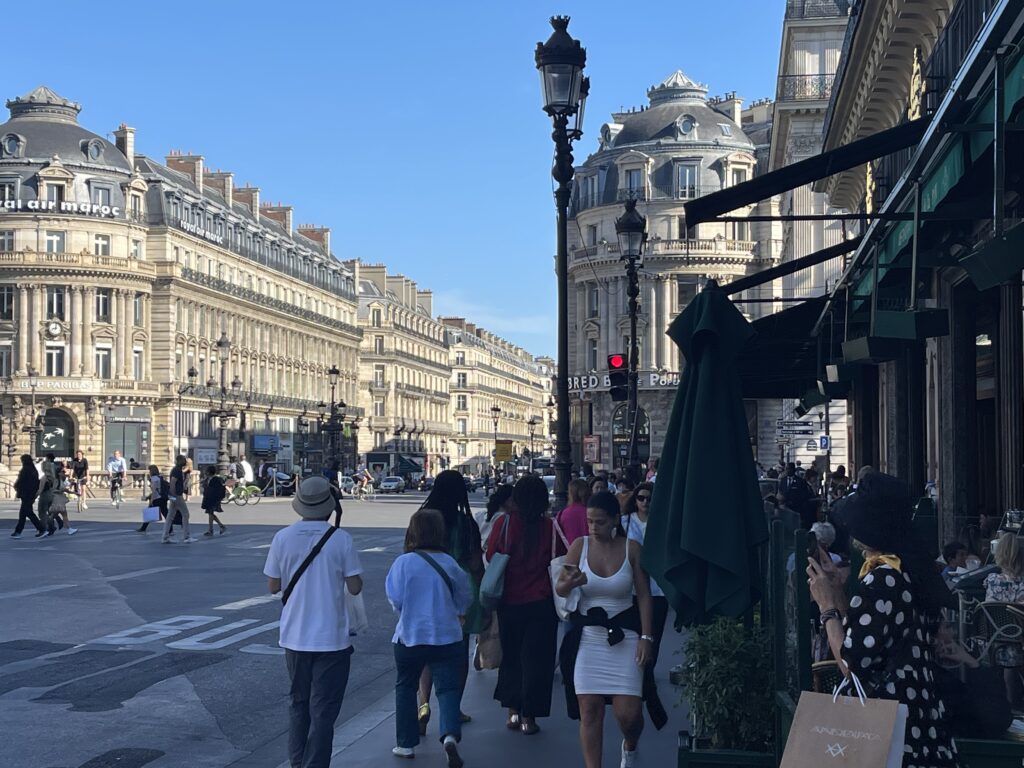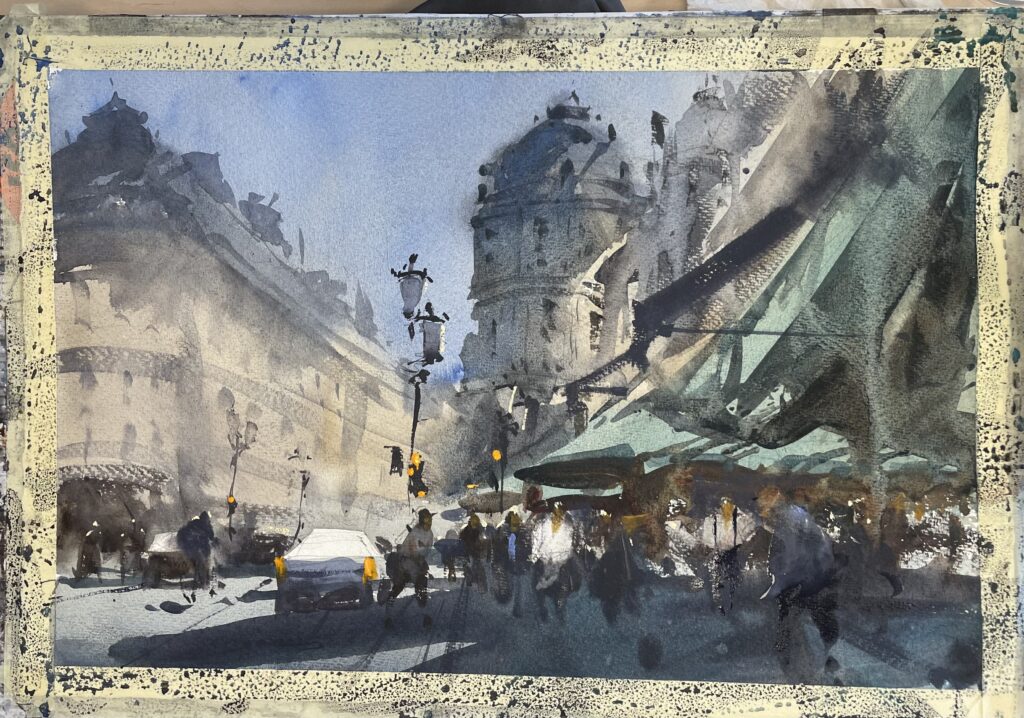 Note the fuzzy building on the left. The street lamp has been moved to a better place. He added a car and pulled out the green awning, he simply creates a new composition of the photograph.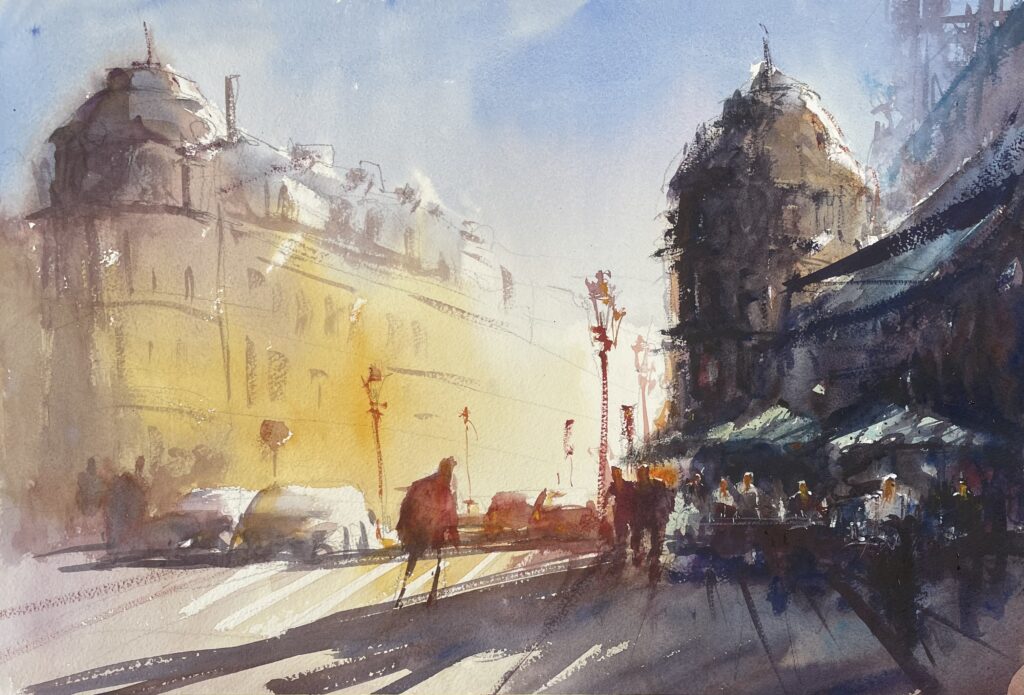 I also made an attempt on the same motif. Afterwards we had to hold up our pictures to be able to comment on them, he didn't like my picture, it wasn't Paris, he thought.
At the participants' request, we also painted outdoors. We took a short walk in Jönköping and Alvaro found a shady spot where we could all fit behind him.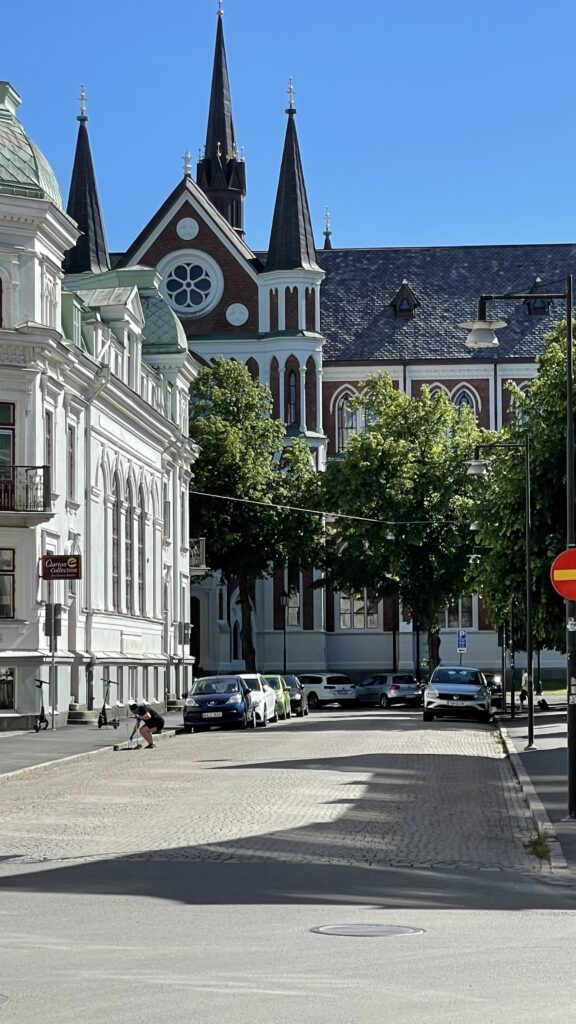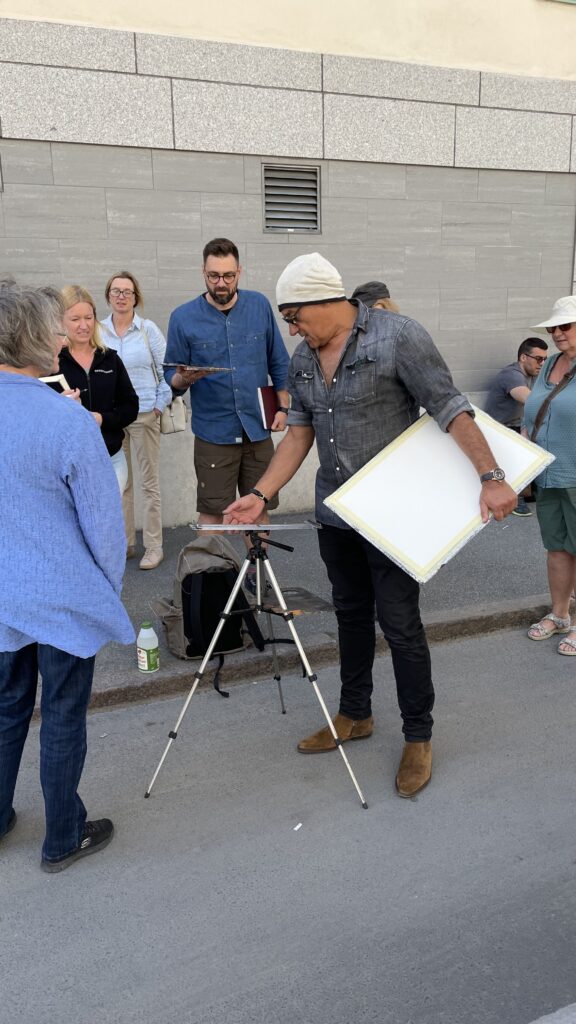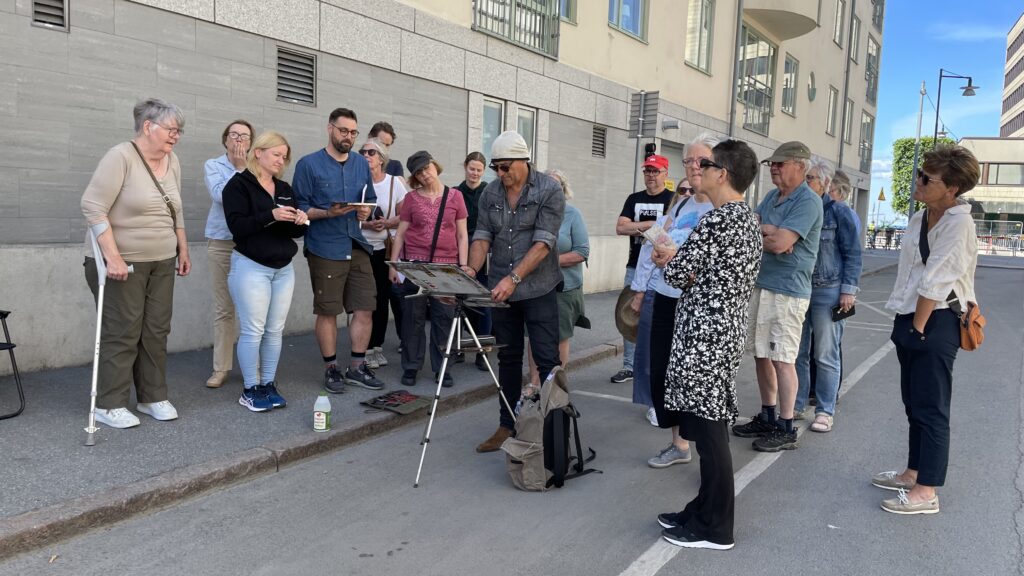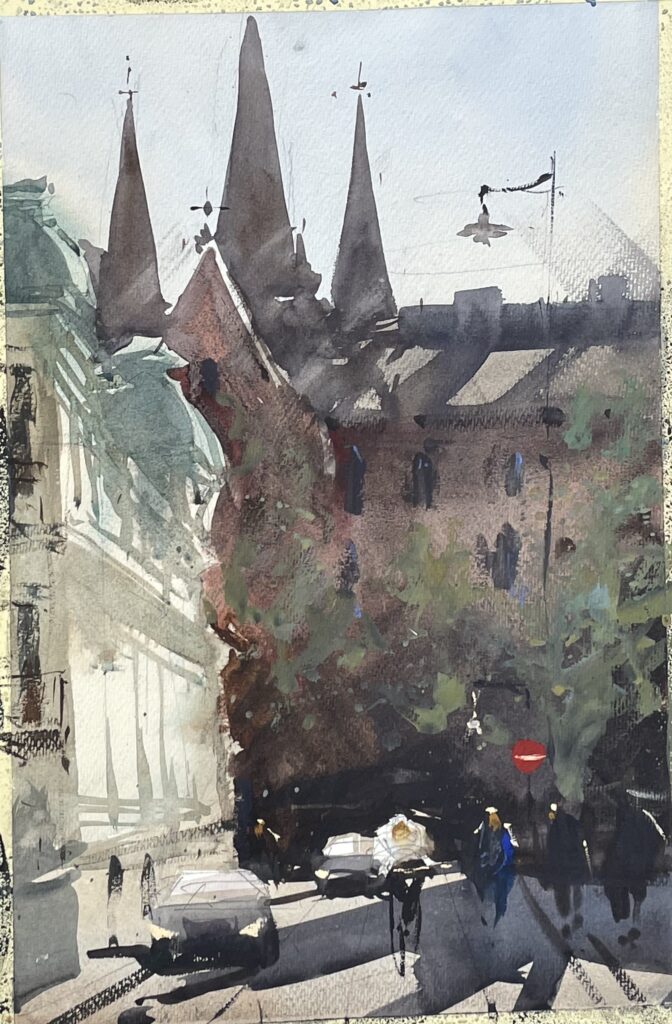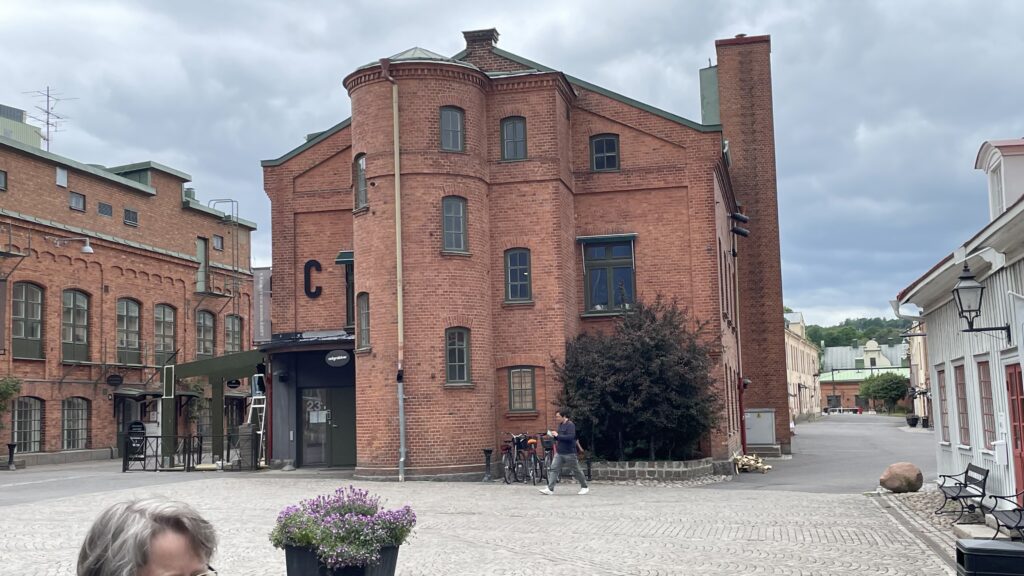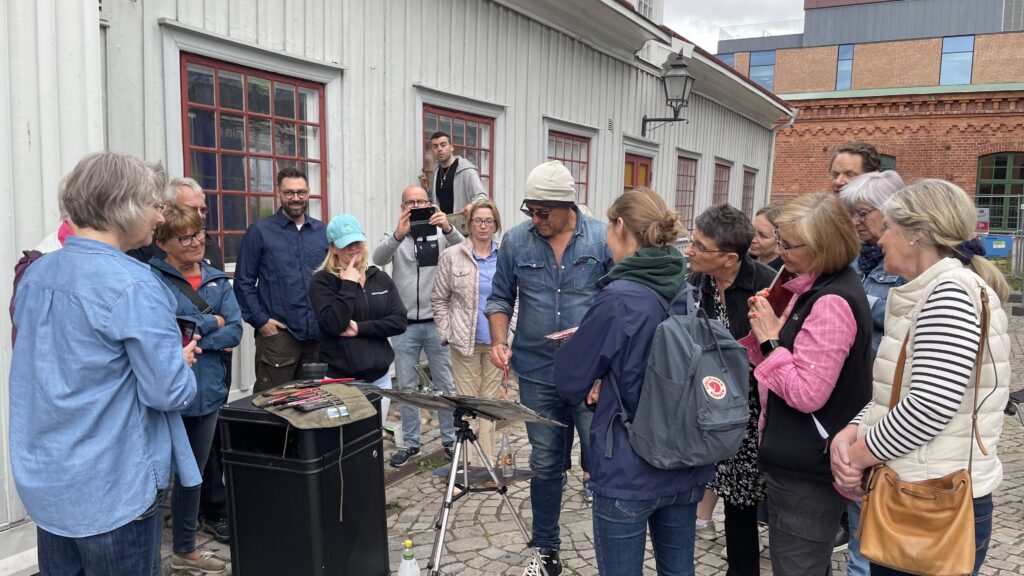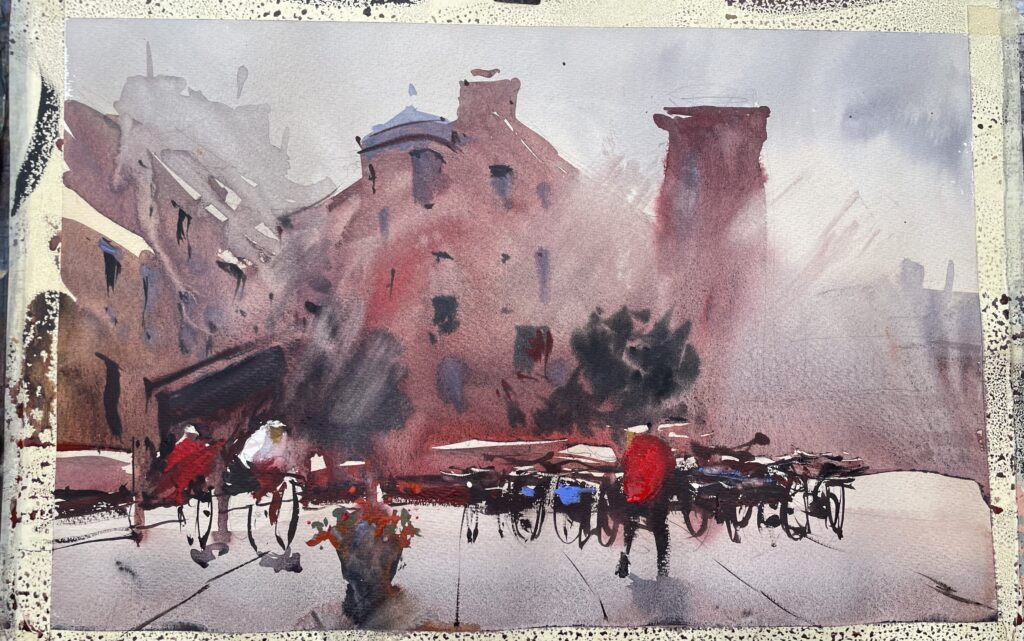 Alvaro's own comment after painting for a while was: "I simply cannot do a bad painting!" But I guess this one wasn't as good as they usually are?
Overall, this was a very rewarding workshop. Alvaro is absolutely fantastic. To stand and paint with twenty people around you who study every brushstroke in detail, and who also ask questions all the time. He fixed it, no problem, even if the last one didn't turn out so well, but then you should know that he held a workshop for two days, with talks and instructions the whole time. Imagine yourself trying to paint and twenty people around you who are constantly asking questions.
"What is the color?"
"How did you mix that color?"
"What are you doing now?"
"Where did you buy the staff?"
Thank you Alvaro, Maria, Julie and all the participants for a wonderful workshop and two inspiring days. It is not only Alvaro's paintings that have been inspiring, but also the presence and paintings of the participants. Everything was great!