Workshop with Alvaro Castagnet, day 5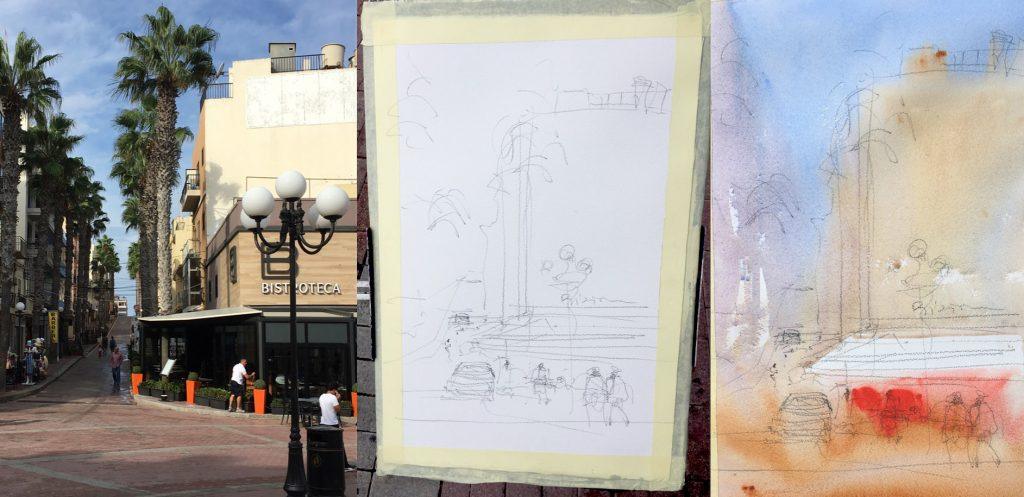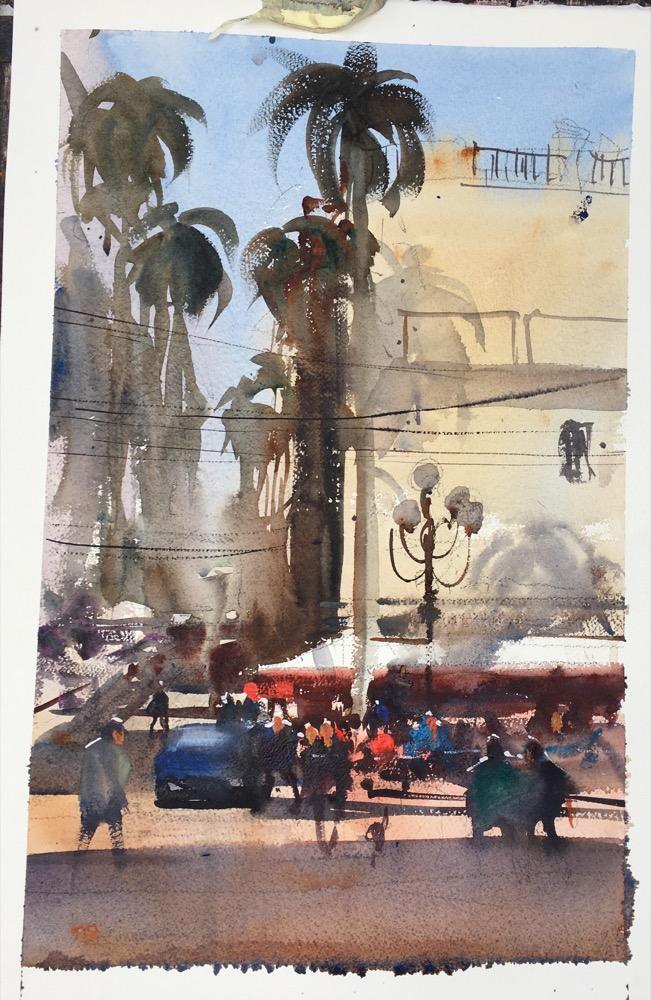 Today we were supposed to paint inside the hotel but Alvaro went to the square in Bugibba. There he quickly sketched up one street. Talked a lot. Alvaro added a first wash where the colors were allowed to flow together. When the image dried, he first painted some dark palm trees in one corner. So he started with something that was really dark. Tough, I think.
Then he completed the picture bit by bit, he finished painting one house wall, completely finished, before continuing on another part of the painting. Had problems with the car which he removed a few times and rebuilt. The colors didn't turn out so well, he was better at the beginning of the week.
Afterwards he talked at length about the philosophy of painting. You have to paint with feeling, it has to come from within. Paint because it's fun. Learn from the mistakes. He lasted a long time. Then there was a group photo and farewell.